Wild on Sports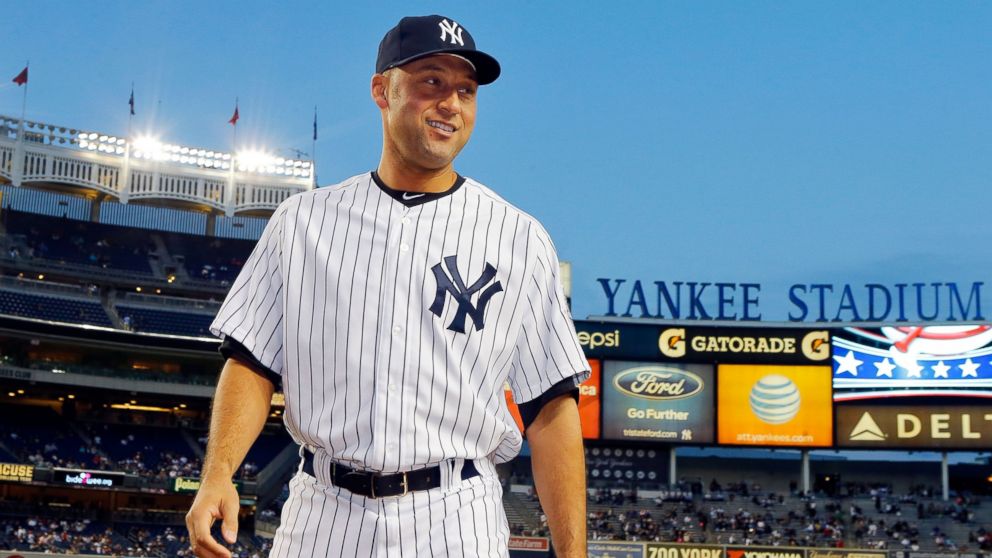 MLB 2014 Team Preview: New York Yankees
By Wild on Sports MLB Analyst Aaron Dorman
2013 Overview:
Finally! For only the second time this century, the Yankees miss the playoffs, and unlike 2008, which went down to the wire, last year's version was a mostly terrible team who managed to sniff contention thanks to a great manager, great bullpen, and a great, now-departed second baseman. But make no mistake: these Yankees were old and they were bad. They had easily the oldest hitting AND pitching rosters in the league, respectively. Also, they were the first Yankee team to be outscored by their opponents since…1991. Wow.
Winter Grade:
B
Coming: Brian McCann, Masahiro Tanaka, Jacoby Ellsbury, Carlos Beltran, Kelly Johnson, Brian Roberts Going: Robinson Cano, Mariano Rivera, Andy Pettitte, Curtis Granderson, Alex Rodriguez, Phil Hughes, Joba Chamberlain, all those replacement-level third-string bums who clogged the roster last year. How do you even judge such a bat-sh_t crazy outpouring of cash? The Yankees, and Brian Cashman, deserve credit for pulling off the unthinkable…improving the team on paper DESPITE letting their only reliable star-caliber player leave for the west coast. They did it by blowing right past the luxury tax threshold and taking advantage of the new team-favorable Japanese posting system. They also lucked out with the conclusion of the A-Rod Biogenesis debacle. And we haven't played 2014 yet. Everyone's a year older. We'll know in about 9 months or so whether Cashman's magic Yankee makeover made a difference in halting the slide into the $200 million abyss.
Wild Card(s):
Ivan Nova could stabilize the rotation and feel the love if he can repeat his 3.10 ERA over a full season. He could be their best starter this year and that might actually be a compliment. Meanwhile, it's anyone's guess what last year's injured geezers can bring to the table: Derek Jeter's announcement that he plans to retire after this year does not inspire confidence.
Key Contract Years:
Hiroki Kuroda is going year-to-year as the 39-year-old decides if he wants to keep on playing in the US. Meanwhile, the Yankees hold their breath and hope this year ISN'T the one where it all falls apart. Brett Gardner is already eligible to be a free agent after this year; that makes me feel old. Finally, it's up to Jeter whether or not this is one of those "fake" retirements.
Rookies:
Not really. Technically, Tanaka is a "rookie", although he's logged 1315 innings of pro-ball in Japan. Scouting reports are glowing and he should be less than Yu Darvish but much much more than the Yankee's last high-profile Japanese import, Kei Igawa. Beyond him, I'm not sure if there's anyone under 27 who will make the opening day roster;
Key Questions:
This year, there are only questions with the Yankees. Almost every player has a question mark attached to his name...Was what we saw last year from Teixeira and Jeter the new norm or a slice of injury-related ineptitude? Who is Masohiro Tanaka?
Why did they swap out Curtis Granderson with Carlos Beltran, who is older and less mobile?
Why is Ichiro Suzuki still on this team?
Was Alfonso Soriano's big return the result of happy homecoming vibes or will he take advantage of Yankee stadium's short fences for another year?
How do they replace Mariano Rivera?
When Cano returns to the Bronx in a Mariners jersey, will he be booed or cheered?
Do the people running the Yankees realize that if Brian Roberts isn't healthy, they might have to play Eduardo Nunez, and that Eduardo Nunez posted the fifth lowest WAR of any player in the AL?
Which means that the Yankees could have picked any random third basemen from AAA last year, plugged him into the lineup, and expected to win 2 more games than with Nunez? With Joba, are there still "Joba rules"?
Farm System Overview:
RED
(poor)
The Yankees got unlucky with freak injuries and bad performances from their best position player prospects, but while Mason Williams and Tyler Austin could bounce back, at this point the incredible pile-up of young arms MIA calls into question their entire organizational coaching philosophy and practices. How does a team which has regularly featured top prospects like Phil Hughes or Manny Banuelos yield so little major league pitching talent. The only Yankee farm product who has remained healthy and reasonably productive over the past decade is Ian Kennedy…but this is already territory for another article entirely. Basically, the Yankees farm system is bad. And their hope for replenishing the minors comes from the 3 first-rounder picks they signed last year and the promise to spend $20 million in this year's international amateur market.
2014 Prognosis:
Likely Contenders
.
How could they not be? They have like ten Hall of Famers on this roster. This team defies a solid prediction. They could win 100 games. They could win 70. At least this year doesn't depend on Lyle Overbay.