Wild on Sports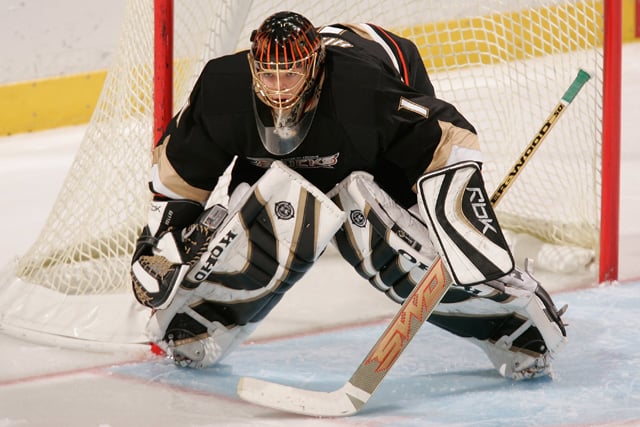 Trade Deadline Preview: Anaheim Ducks
By Wild on Sports Analyst Brian Peirce
The lure of a top goaltender, even if he has lost luster is very high to any team looking to win a cup. I can think of a few off the top of my head. I wanted to play devil's advocate and suggest at least one trade. I could see the Ducks making a play as well as the Blackhawks, more so the former.
I would not be surprised if the Duck pulled the trigger on this, but there is a huge caveat. It would have to center around a Hiller for Miller trade, which is fun to say. I think this would appeal to the Sabers because it saves them a bit of money, 1.75 over the same term, as well as makes a clean divorce for a marriage that has seen better days. It would be great for the ducks because of the upgrade over Hiller, which might not be in overall worth but in consistency. Let's face it, vertigo seems to bring Hiller out of games at any moment and they might not want to risk handing game seven of the Western Conference final to Fasth just yet. Either way I think the future for the ducks lies with Fasth, whether they want to cut the cap space down another 1.75 after giving nearly 17 million to their top two players is the question. Buffalo however would be able to save face while moving forward.
Outside of their goaltending they seem very solid and well rounded. They could improve their top six or their defense but it wouldn't be easy or necessary. The fact that they are the same basic team in terms of skill as they were a few years ago with a better defense and half of the goons replaced with youngsters, they might be set. They have a few UFAs they might let go in the off season, but there is no way they would move them before what could be their best shot at a cup since they won it.
The one big question mark is whether or not they think they can keep Bobby Ryan. Pierre LeBrun thinks they won't trade him, and neither do I. There is little point really other than losing him to an offer sheet or trading his rights in the off season. The risk is hurting your cup caliber team versus losing a bit of trade value. The risk/reward just is not there.
The Ducks are clear buyers, who could they buy is a mystery to me beyond the average names. I would imagine they go for a bottom six forward on the cheap and a depth defensemen, both who have playoff experience. A dark horse would be a deal for Briere. Philly has traded with them before and he is an excellent top six guy who could be available, and would let them drop Cogliano or Winnik down to strengthen the depth.