Wild on Sports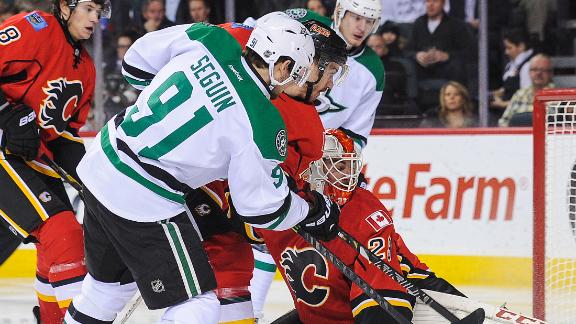 NFL Power Rankings
November 19, 2013
We have some serious shuffling at the top in this week's NHL Power Rankings. The Colorado Avalanche have now lost three in a row and four of their last six. Not only have they lost the top spot, but they fall out of the top 5 for the first time since the inaugural season rankings. Taking the top spot this week are the defending Stanley Cup Champion Chicago Blackhawks. The Blackhawks are one of the hottest teams in hockey winning 5 of their last 6, good for first place in the Central Division. Nipping at their heals this week are St. Louis blues at #2. The Blues have won five of their last seven jumping up the standings in both the West and the Central. Equally hot are the Phoenix Coyotes, winners of 8 of their last 10 and firmly cementing themselves as strong playoff contenders. Dropping a pair of spot down to four this week are the Anaheim Ducks. The Pacific division leaders have lost four in a row but are holding onto a slim division lead. Rounding out the top five this week are the San Jose Sharks. Like the Ducks, the Sharks are on a bit of a cold streak at 4-1-4 over their last 10. The good news is that they are still managing to get points out of their losses and hanging tough in the Pacific.
Now on to the big movers this week. On the rise are the red hot Dallas Stars. Led by a scoring breakout from Tyler Seguin the Stars have won three in a row and seven of their last ten. Going in the wrong direction we have last week's #1 the Colorado Avalanche, down 9 spots to #10 after a string of losses. The young Aves will look to get back on the winning track this week against stiff condition playing three top 10 teams in our rankings.
Where does your team rank this week?
| Rank | | Team | Last Week |
| --- | --- | --- | --- |
| 1 | | Chicago Blackhawks | 5 |
| 2 | | St. Louis Blues | 6 |
| 3 | | Phoenix Coyotes | 4 |
| 4 | | Anaheim Ducks | 2 |
| 5 | | San Jose Sharks | 3 |
| 6 | | Minnesota Wild | 11 |
| 7 | | Los Angeles Kings | 10 |
| 8 | | Boston Bruins | 9 |
| 9 | | Tampa Bay Ligntning | 7 |
| 10 | | Colorado Avalanche | 1 |
| 11 | | Pittsburgh Penguins | 8 |
| 12 | | Washington Capitals | 18 |
| 13 | | Dallas Stars | 20 |
| 14 | | Toronto Maple Leafs | 13 |
| 15 | | Vancouver Canucks | 12 |
| 16 | | Winnipeg Jets | 19 |
| 17 | | New York Rangers | 15 |
| 18 | | Montreal Canediens | 17 |
| 19 | | Detroit Red Wings | 14 |
| 20 | | New Jersey Devils | 21 |
| 21 | | Ottawa Senators | 16 |
| 22 | | Carolina Hurricanes | 22 |
| 23 | | Nashville Predators | 23 |
| 24 | | Philadelphia Flyers | 25 |
| 25 | | New York Islanders | 24 |
| 26 | | Columbus Blue Jackets | 26 |
| 27 | | Florida Panthers | 30 |
| 28 | | Calgary Flames | 27 |
| 29 | | Buffalo Sabers | 29 |
| 30 | | Edmonton Oilers | 28 |