Wild on Sports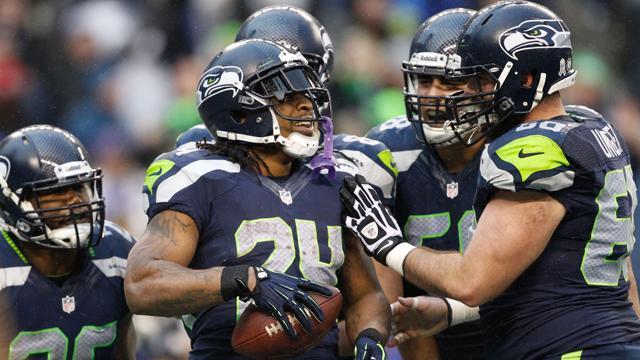 NFL Week 12 Power Rankings
For the first time in weeks we have a new #1 in our NFL Power Rankings! As predicted last week, the Kansas City Chiefs fell in week 11 to the Denver Broncos. Rising to the top this week thanks to the Chiefs loss are the Seattle Seahawks. Seattle enters their bye week at 10-1, the best record in the NFC. They are coming off a 41-20 victory over Minnesota, their 6th consecutive victory. They got back their top top outside threat in Percy Harvin this past week. He will now have a week to build that chemistry back with Russell Wilson before they toughest stretch of their schedule which will see them play their next two games against New Orleans and San Francisco.
Rising one spot to #2 this week are the Denver Broncos coming off the big win over Kansas City. They now will head to New England for the latest installment of the Brady-Manning bowl. The game may miss one big storyline however as former Patriot Wes Welker suffered a concussion in week 11 and is questionable for the game.
Dropping two spot to #3 are the Kansas City Chiefs. They will look to get back on track this week against the San Diego Chargers.
On the rise for the second straight week are the New Orleans Saints. After hitting the road Thursday night for a date with division rival Atlanta they will enter the meat of their schedule with games at Seattle, Carolina and St. Louis as well as a second game at home against the Panthers. That four game stretch should really give us a good idea as to just how good these Saints really are.
Cracking the top 5 for the first time this season are the Carolina Panthers. After an impressive Monday night victory over New England, Cam Newton and company are firmly in the playoff mix and will look to improve upon their 7-3 record this week against Miami.
The big movers this week are the New York Giants (up 8 spots) who are playing their way back into the playoff mix in the NFC East thanks to four straight wins. They have a huge divisional match-up this week with the Dallas Cowboys. Going the opposite direction are the Houston Texans (down 9 spots) who have now lost eight in a row and are battling the Jacksonville Jaguars for the cellar of the AFC.
Where does your team rank this week?
| Rank | | | Last Week |
| --- | --- | --- | --- |
| 1 | | Seattle Seahawks | 2 |
| 2 | | Denver Broncos | 3 |
| 3 | | Kansas City Chiefs | 1 |
| 4 | | New Orleans Saints | 5 |
| 5 | | Carolina Panthers | 7 |
| 6 | | New England Patriots | 4 |
| 7 | | Indianapolis Colts | 9 |
| 8 | | Cincinnati Bengals | 10 |
| 9 | | San Francisco 49ers | 8 |
| 10 | | Detroit Lions | 6 |
| 11 | | Philadelphia Eagles | 16 |
| 12 | | Dallas Cowboys | 11 |
| 13 | | Chicago Bears | 12 |
| 14 | | Arizona Cardinals | 15 |
| 15 | | New York Jets | 14 |
| 16 | | Miami Dolphins | 23 |
| 17 | | New York Giants | 25 |
| 18 | | Green Bay Packers | 13 |
| 19 | | Tennessee Titans | 17 |
| 20 | | San Diego Chargers | 18 |
| 21 | | Cleveland Browns | 19 |
| 22 | | Baltimore Ravens | 20 |
| 23 | | St. Louis Rams | 24 |
| 24 | | Pittsburgh Steelers | 26 |
| 25 | | Buffalo Bills | 28 |
| 26 | | Oakland Raiders | 29 |
| 27 | | Washington Redskins | 22 |
| 28 | | Tampa Bay Buccaneers | 31 |
| 29 | | Minnesota Vikings | 27 |
| 30 | | Houston Texans | 21 |
| 31 | | Atlanta Falcons | 30 |
| 32 | | Jacksonville Jaguars | 32 |