Wild on Sports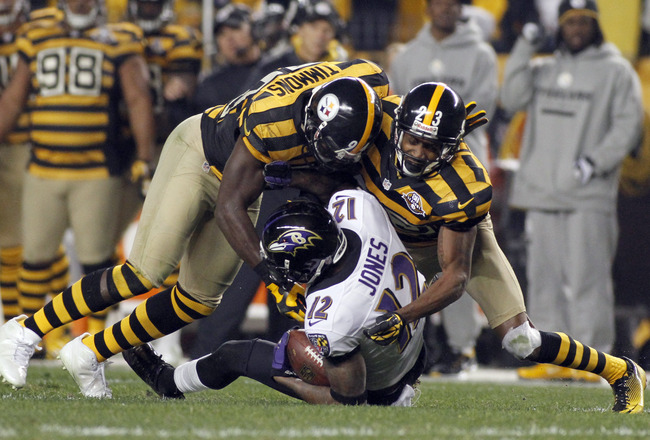 NFL Week 7 Cash-In
Each week we give you our top three NFL picks against the spread. Next on the agenda for week 7:
Baltimore Ravens @ Pittsburgh Steelers
Pitt -1.5, O/U 41
Which Ravens team will show up? Will it be the team that played tough against Green Bay, Miami and Houston or will it be the team that laid any egg against an inferior Buffalo Bills team. I'm not even sure the defending champs quite know their identity but they had better find it pretty quickly going into this week against their resurging division rivals.
The Pittsburgh Steelers had a huge bounce back week last week against the Jets finally getting in the win column. The week 5 bye may have been just what the doctor ordered to allow Mike Tomlin to rally the troops and right the ship. If that is the case, Pittsburgh could be a team to recon with in the second half. To do that however they need to get back to Steeler football -- power running game and hard nose defense. They had 1/2 of that combination last week and it was enough against an offensively deficient Jets team. It will be a whole different animal this week against the defending champs.
Verdict: Honestly, I have been dumfounded by this line all week. Baltimore should clearly be the better team, yet the 1-4 Steelers are 1.5 point favorites. There could be a trap here but I just don't see it. Seems like easy money as the Ravens should win the game outright.
PICK: Baltimore +1.5