Wild on Sports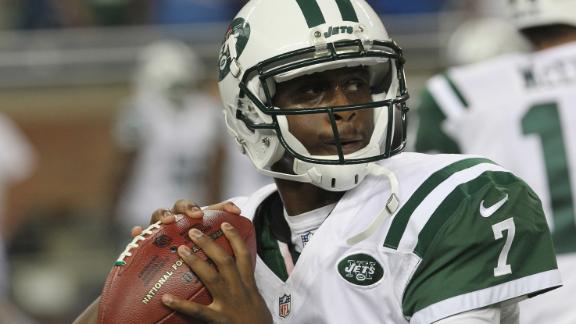 The NFL season is finally upon us! With kick-off just a couple hours away it is time to kick-off the season in style with a big win...
Tampa Bay Buccaneers vs. New York Jets
1pm MetLife Stadium (NY)
Tampa Bay -4.5, O/U 39.5
This has all the makings of a blow-out. The Jets open up their season at home with a rookie QB under center who looked anything but ready to be in the NFL spotlite in the pre-season. They came in with an open position battle at QB with rookie Geno Smith trying to unseat veteran Mark Sanchez. While neither did much to help their cause, an injury to Sanchez forced coach Rex Ryan to go with the young rookie from West Virginia.
On the other side of the ball we have the Tampa Bay Buccaneers coming into MetLife Stadium with hopes of starting and finishing their season in the same arena (home of the 2013 SuperBowl). They will bring with them to town former Jets standout CB Darrell Revis, acquired in an off-season trade. This will be the first game outside of the green jersey for Revis who was drafted and played for the Jets his entire career before the trade. You know going into the game that Revis will be very motivated to make an impact against his former team and show to the Bucs why he was worth the first round pick they gave up for his services.
On the offensive side of the ball Tampa Bay has one of the best young runningbacks in the league in Doug Martin. Martin burst onto the season in a big way in 2012 and very well could challenge for the rushing title in 2013. They also have a nice little receiving duo in Vincent Jackson and Mike Williams on the outside. They will go up against a Jets defense that is unlikely to live up the the lofty standards of previous Rex Ryan squads. Without Revis they lack a true shutdown corner and the D-Line looked a little slow-footed int he pre-season.
Trends:
Tampa Bay was one of the NFL's best ATS teams in 2012 at 10-5-1.
New York finished 2-7 ATS in their last 9 games in 2012.
Verdict:
All signs point to the Bucs in this one. A rookie QB for the Jets with a thin offensive line, little talent at skill positions and going up against a pretty soild TB defense.