Wild on Sports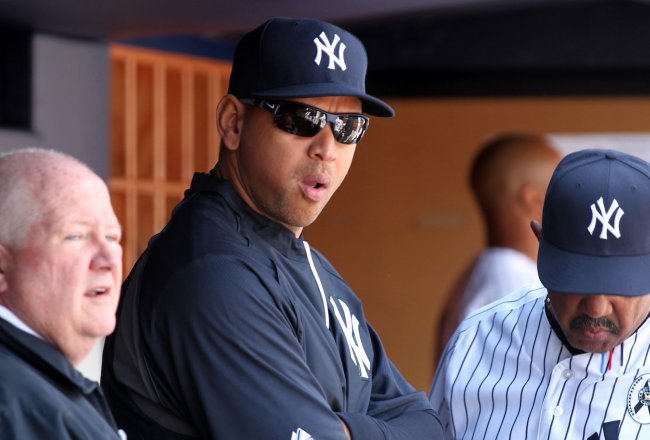 MLB Prepared to Punish Teams, Fans, in Misguided Pursuit of 'Justice"
By Wild on Sports Analyst Aaron Dorman
Late tonight,
this story came out
, reporting that MLB had finally reached an agreement with the Miami clinic that had reportedly provided at least 20 players with PEDs over the past few years. The story about the clinic had been known since earlier this winter, but until now Biogenesis of America (now defunct) had refused to cooperate.
As a result, the players implicated could be facing up to 100-game suspensions, including former MVP Ryan Braun. Other significant names include Melky Cabrera, Bartolo Colon, Johnny Peralta and Nelson Cruz.
If the suspensions happen soon, this will easily be the most significant PED-related crack-down since MLB began their suspension policy. Were MLB to follow through on suspending these players, it would certainly represent a major commitment to disallowing PEDs and taking punitive measures…but at what cost?
If baseball were to suspend the players associated with Biogenesis of America, it would seriously upset pennant races and roster decisions. It exposes what is not working about baseball's drug policy. Bud Selig and friends have maintained that stopping PED usage is essentially to preserving the integrity of the sport, but it seems to me that this situation would threaten the integrity of the season results.
Twenty players is almost a full roster worth of players, although some accused are minor leaguers. That is an incredible number of players who will suddenly have to be replaced. And teams that had no contingency plan in the event these players would be suspended will have to scramble to adjust and compensate. It will be little consolation to the Tigers, for instance, that they won't have to pay Jhonny Peralta's salary, if his absence costs them a spot in the playoffs.
Some might say that teams have to deal with surprise injuries all the team, and this is no different. However, when is the last time twenty players all were 'injured' for 50-plus games in the same night? And now teams will have to deal with injuries IN ADDITION to player suspensions. Finally, some players are "injury-prone" and therefore teams can prepare for contingencies. However, can you deem a player "PED prone", and thus have adequate backups on hand? It seems pretty clear teams are unaware or uninvolved in their players' PED usage.
Baseball clearly has not made a great case for not using PEDs, and a lot of that goes back to Bud Selig's regime, which allowed steroids and PEDs to become rampant to the point where it was spread to nearly all teams and perhaps hundreds of players. The clubhouse PED culture and perception is clearly still disconnected from the demagoguery coming from the media and MLB.
Part of this is because the question remains: what exactly are these players being punished for? PED usage, yes, but how has that affected their game? MLB still can't quantify objectively the effects of PED usage, and probably never will. The perception is it boosts strength and power, but then how would you explain what PEDs have done for Everth Cabrera, he of the career .339 Slugging percentage and reigning NL stolen base king? Or Seattle's Jesus Montero, who hasn't quite exactly lived up to his all-star billing, to say the least?
To punish the teams, and the fans, at the expense of the players, will be an outrageous error. Baseball needs to think more about how to handle this situation, possibly adjusting their rules to avoid a disaster. Perhaps it makes more sense to withhold suspensions until the end of the season? Or to clarify the rules, and/or fine players as a first offense instead of suspending them? Something needs to change. Otherwise it is MLB, and not the users themselves, who will tarnish the 2013 season.
UPDATE: According to this article,
http://msn.foxsports.com/mlb/story/tony-bosch-biogenesis-ryan-braun-alex-rodriguez-will-word-be-enough-to-bring-suspensions-060413
, the testimony of Biogenesis' Tony Bosch will probably not be enough to suspend 20+ players simultaneously, meaning this could be drawn out over the next few months. Whether this is provides a distraction or a dialogue on PED usage will be up to the players and MLB