Wild on Sports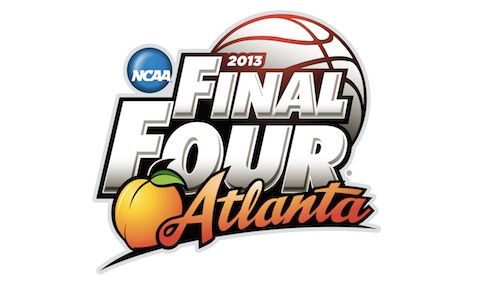 Sizing Up the Final Four
And then there were four... Now, with brackets for most busted and hair having been pulled out across the country, we are down to four teams and four very different stories. Lets take a look at the match-ups and how they got there...
#9 Wichita State Shockers vs. #1 Louisville Cardinals
6pm, CBS
Two very different storiesline at play with today's opening game. It seems every year we get that David vs. Goliath match-up. This year that Cinderella team tearing up your bracket all the way to the final four are the Wichita State Shockers. Shockers indeed. A number nine seed in the West out of the Missouri Valley Conference, Wichita State knocked off #8 Pittsburgh, #1 Gonzaga, #13 La Salle and #2 Ohio State en route to a trip to Atlanta for the school's first ever appearance in the final four. Of the four teams we clearly know least about the team appropriately known as the Shockers. Perhaps Freshmen Guard Ron Baker said it best, "You've got a kid from Nigeria, you've got a kid from Rockford, Illinois ... you've got guys who have transferred, walked on, had times when they didn't know if they would play again ... It's remarkable how we're all on the team, and we've got all our individual stories -- but it makes for a great big giant story, in itself."
As for the team they will be facing - Louisville - #1 seed from the Mid West and a final four pick for many going into the tournament, the Final Four is more or less business as usual. And yet, despite the expected, this team is surrounded by perhaps the most unexpected headline of all 64 teams in the tournament this year. During Sunday's win over Duke sending the Cardinals back to the Final Four, the headline was not the outcome but instead one tragic event that took place in the 2nd quarter. Sophomore Guard Kevin Ware, in an attempt to save a ball headed for the sideline took and awkward step and suffered one of the most gruesome leg fractures you will ever see in sports. Players on the bench and fans in the stands were in shock for several minutes while trainers rushed to the player's aid. Using it as a rallying cry in the 2nd half the team charged on to an inspired 85-63 victory, punching their ticket to Atlanta. They will continue to use Ware as their motivation on Sunday as they look to stymie the sharp shooting Wichita State offense.
# Syracuse Orange vs. #4 Michigan Wolverines
8:45pm, CBS
Teams with significantly clashing strengths will meet up in the latter of the two games as the Syracuse Orange and their impossible modified zone defense will go up against arguably the best offense in the country led by National Player of the Year, Trey Burke. Syracuse coach Jim Boeheim has his team right back where he wants them. Boeheim's patented zone-defense has given opponents a new meaning to the term March Madness, holding opposing teams to shooting percentages of 29% or lower in each of their games thus far - a stunning statistic. The Orange have length and athleticism across the board making them difficult match-ups at both ends of the court.
The key to this game will be the ability for Michigan's elite offense to figure out Syracuse's zone. No team has done it thus far, then again, no team has had the offensive fire power of Michigan. The team rolls out shooter after shooter, led by Burke but strongly complemented by Glenn Robinson III, Tim Hardaway Jr., Nik Stauskas, and Mitch McGary. Stop one, they will go to another and just keep rolling. That offense has already toppled two top ten defenses in Florida and Kansas, why not make it a third. Ah, but then we come to that achilles heal - defense. So far Michigan has been able to overwhelm teams on offense to the point where opponents are left throwing up 3's trying to play catch-up. Will that continue on Saturday? It is unlikely that they are going to put up 70+ on Syracuse. If they are going to win, they will need to step things on the defensive end and keep things close.