Wild on Sports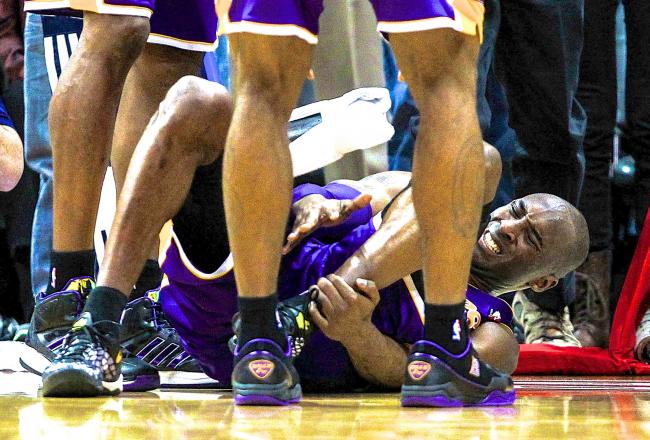 Hoopshysteria Weekly Blog - Lakers In? Maybe?
By Wild on Sports NBA Columnist Talyon Perry
Looking Back:
Well, the Lakers have finally done it. They are a half game ahead of the Utah Jazz for the 8th and final playoff spot in the Western Conference. The feat did not come without a cost however as Kobe Bryant's late game ankle injury Wednesday night could change that quickly.
Other news from Staples Center comes to you thanks to Blake Griffin and DeAndre Jordan. I strongly suggest watching them if you haven't already, both dunks will be in the conversation for dunk of the year.
Across the country, the Miami Heat have raised their win streak to 20 and could easily continue. Will anyone challenge then for the Eastern Conference crown?

Now for the weekend preview:
Friday will feature a battle between Memphis Grizzlies and Denver Nuggets. The Nuggets are a great fast paced team so expect them to run the Grizzlies off the court. Denver could be a dark horse when playoff time comes so beware.
Saturday the veteran Spurs face the future of the NBA in the Cavaliers. There is a small chance that Cleveland can actually beat San Antonio but it will be enjoyable to see how the "young bloods" play with out Uncle Drew (Kyrie Irving).
We will round out the weekend with a game between two top teams, the LA Clippers and NY Knicks. The biggest story of the night won't be who wins but rather who gets posterized by Griffin or Jordan