Wild on Sports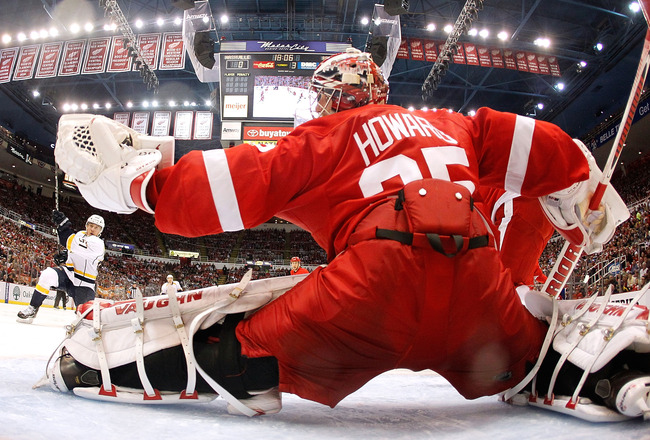 Introduction to An Ice Life
&
Trade Deadline Reports
By Brian Peirce
Thursday, March 21, 2013
Hello and welcome to my first posting with Wild On Sports I am calling it
"An Ice Life"
. My name is Brian Peirce and I watched a couple of thousand professional hockey games in my life, as well as play some beer league hockey. I am no expert on playing for sure, but I have been privileged to see a lot of great hockey teams be built in my day. From the dynasties to the shamed, I really appreciated the act of building a team and even tried it myself in coaching and my own forms of general managing. (Okay so what if I can only get fantasy jobs.) I really hope you enjoy me acting like I know more than you and my writing. Whether or not you think I do know more, I just wanted to get out here and look at things at slightly different angles. I enjoy playing devil's advocate so sometimes I will suggest crazy off the wall things.
At the up most I enjoy old school class, so I will also get in the face of people who don't do things the right way and will not get dragged into arguments that are not constructive or respectful. I also will say straight forward that my favorite team is the Detroit Red Wings, followed by Ottawa Senators, Kings, Boston, and Tampa Bay. I know more about the Wings than any team so deal with my homer-ism. I hate players and management over teams, outside of Pittsburgh whom I hate. Deal with it folks, but at least I recognize when teams do things right and like players on every team. For example I hate the Pens, but think Malkin is a decent guy who acts proper and plays great. Same goes for Letang. I don't feel so charitable with Crosby or Cooke. I love the good old hockey game.
With all that being said, I wanted to get right into this with a team by team, on the fly, from the gut, and somewhat logically based rambling on what teams might be thinking going into the trade deadline. That means buyers and sellers, rumors and hearsay straight from the series of tubes to your screen and you can bring it to your local rink. I am aiming at doing at least 3 teams a day as well as update when some new information becomes available.
I am going to start off with a look at Carolina. However, before I get into that you need to know what I think is going to happen overall with the trade deadline.
Teams have been demanding more and more every year for their players because there aren't many solid options out there. Last year we saw one of the closest races for the playoffs in NHL history and one of the most boring deadlines ever. This year seems poised to blow that away. As of this minute there is only one team in the league I think you can count out of the playoffs in the Florida Panthers. You have seen Columbus, whom I thought was the worst team in the entire league, get hot behind their goaltender and go on a five game winning streak bringing them from the bottom to the bubble. It feels like if any team in the league wins out the two weeks of the season they will be in the playoffs. That to me means everyone will be looking to buy some help for the end of the season.
I also believe that the new divisions will lead to more people refusing to trade with each other. No one ever wanted to look like a fool trading to one of the other four teams in your division, now it will be 6 or 7 other teams you might not want to deal with, or more if your team is leaving teams behind in their old division. I hope you were following what is going on with the realignment, because I could write several blogs on that mess.
The third reason there might not be any significant trades is that the cap is going down for all the teams next season. Losing nearly six million dollars in cap space will make it nearly impossible for any team to make a deal without compensating some how. Though some teams willing to keep up to half the salary of the player being moved can do so, which is a reason to hope for more movement. Especially considering that the Ducks just set the market values of goals at absurdly high levels for a 64.3 million dollar cap.
That being said, it feels like Buffalo, Calgary, Colorado, Nashville, and Washington could consider themselves sellers. I will focus on them individually as we go. Even if there aren't trades we can all enjoy the fun of guessing and hoping for the trades.