Wild on Sports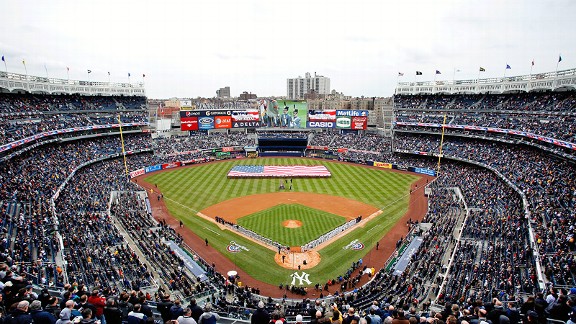 By Wild on Sp

orts Analyst Kyle Kargel
AL Central
Detroit Tigers

Chicago White Sox

Cleveland Indians

Kansas City

Royals

Minnesota Twins

The Tigers and White Sox are riding out what they have left but have been process of building for the past five years or so. With Victor Martinez back in the line-up for the Tigers

and the
addition of veteran outfielder Torii Hunter,
they hope they can not only get to the World Series but actually contend and win. The White Sox still have an action packed line-up with 40 home run threats coming from Paul Konerko, Adam Dunn and possibly young stud Day

an Viciedo

. The clock is winding down on Konerko and Dunn

who

will be soon out the door leavi

ng

the White Sox to look to get as far as they can while they have the team to do so. The Indians have made major changes this off-season seeing four new faces in the starting line-up a

s well as a new manager

. The Royals hope to have added the new face of the franchise in starting pitcher James Shields. Twins look to still rebuild around Mauer and Morneau.

AL East
Baltimore Orioles

Toronto Blue Jays

Tampa Bay Rays

New York Yankees

Boston Red Sox

This might be a first in history, but predicting the Yankees and Red Sox to finish fourth and fifth is very possible. The division got flipped upside down after the Blue Jays acquired Jose Reyes, Emilio Bonifacio, R.A. Dickey, Josh Johnson, Mark Bu

ehrle

and Melky Cabrera in the off-season. The Orioles have no changes in their starting line-up from the end of last season, so there is no reason why they shouldn't make the playoffs or even win the division. The Rays have a few new faces after the departure of James Shields, B.J. Upton and Carlos Pena. The division looks to be up for grabs as the Red Sox and Yankees won't just lie down and leave the division up to the other teams. The Yankees have to be patient about players coming back from injury and the Red Sox hope stars Dustin Pedroia and Jacoby Ellsbury can stay out of injury trouble.


AL West

Los Angeles Angels

Texas Rangers

Oakland A's

Seattle Mariners

Houston Astros

When the Houston Astros moved from the NL Central to the AL West I don't think they were exactly celebrating. The whole team will earn less than injured star Alex Rodriguez this season, showing the young team that they have. The Mariners will play their first opening day without long-time player Ichiro Suzuki. They did add sluggers Kendrys Morales and Michael Morse though so it might not be too bad. With the Angels' addition of Josh Hamilton and having Mike Trout to start the year, there's no reason why this team shouldn't win the division. The Rangers took a big hit by losing Hamilton, but are still a legitimate play-off threat. The defending division champion Oakland A's will be on everyone's radar this year though as they snuck up from behind everybody and clinched the division last season. It will be hard to do again considering the amount of talent in the division.

Division Winners:

Detroit

, Balti

more, LA

Wild Card Teams: Texas, Chicago

AL CY Young: SP David Price

AL MVP: OF Mike Trout
NL Central
Cincinnati Reds

St. Louis Cardinals

Pittsburgh Pirates

Milwaukee Brewers

Chicago Cubs

Cincinnati had the second most wins in the whole MLB last season and they didn't lose anybody significant enough for that not to happen again. In fact they added versatile Sin-Soo Choo to their outfield and to lead-off. Also, with young guns Joey Votto and Jay

B

ruce the Reds will find themselves back at the top of the division. Don't be surprised if the Pirates find themselves in second having star prospect outfielder Sterling Marte to start the year and adding free agent catcher Russell Martin to the mix. Ryan Braun and Aramis Ramirez lead the Brewers to hopefully make the play-offs as they failed last season. The Cubbies are still rebuilding but are on the right track with first baseman Anthony Rizzo and shortstop Starlin Castro. They added former Giant and World Series Champ Nate Schierholtz to the starting line-up so look for them to make a statement to stay out of the cellar this season.


NL East
Washington Nationals
Philadelphia Phillies
Atlanta Braves
New York Mets
Miami Marlins

This division is for the Nationals to lose. With Bryce Harper and hopefully Stephen Strasburg for a whole season the Nats look once again to take the NL East crown. Ian Desmond emerged as a 20-20 threat last season and they added Denard Span to hit lead off for them. The Miami Marlins are starting over after their experiment didn't work out last season. Giancarlo Stanton can't hit in every spot though so their immediate future may not be too bright. The Braves lost Chipper Jones to retirement, but they're turning over a new leaf by adding the Upton brothers. With the combo of Jason Heyward they look to keep the Braves in the top half of the division. With the addition of Ben Revere in the off-season, the Phillies don't only have a one two punch, but how about a one two three four five punch. Their first five hitters in the starting line-up re projected to be Rollins, Revere, Utley, Howard and newly acquired Michael Young. With their pitching staff the Phillies can make things interesting for the Nationals if everyone stays healthy.


NL West
Los Angeles Dodgers

San Francisco Giants

Colorado Rockies

Arizona Diamondbacks

San Diego Padres

The division nesting the World Series champs is no easy one to play in. The Rockies were plagued by injuries last year, but with Troy Tulowitzki, Carlos Gonzalez and Michael Cuddyer in the middle of the line-up it won't be shocking to see them stay out of the bottom, where they were last season. The Dodgers added all-star pitcher Zach Grenkie to the staff to go along with stars Carl Crawford and Adrian Gonzalez who they acquired late last season with Crawford still injured. You add Matt Kemp and Andre Ethier to that mix and you have a division contender. The Giants look to repeat as champs with the exact line-up they used to beat the Tigers in the World Series. Sandoval and Posey look to keep the bats going and repeat as champs. It's hard to say who the Padres' best player is with third baseman Chase Headley on the shelf and with the Diamondbacks losing Justin Upton it's going to be hard for the bats to get rolling in Arizona.

Division Winners: Cincinnati, Wa

shington, LA
Wild Card Tea
ms:
San Francisco, Philadelphia
NL MVP: OF Matt Kemp
NL CY Young: SP Stephen Strasburg
Playoff Projections:
AL Wildcard: White Sox def Rangers
NL Wildcard: Giants def Phillies

ALCS: Tigers def Angels
NLCS: Dodgers def Nationals

World Series: Tigers def Dodgers