Wild on Sports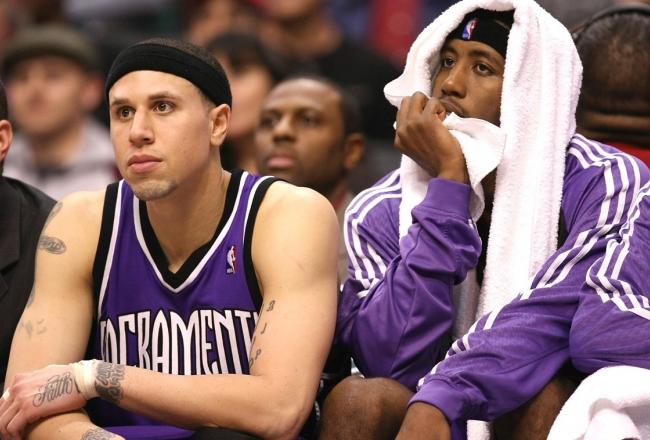 Hoopshysteria
By Wild on Sports Basketball Analyst Talyon Perry
January 21, 2013
Sacramento Super Sonics?
As released today, the Sacramento Kings have been sold to a Seattle investment group for $525 million dollars. Hmm...wasn't last year's lockout because owners didn't make enough money? I digress; a quick look
over
the financials shows the Seattle group buying out the Maloof Family's 53% and Bob Hernreich's 12%. If approved the Group will most likely apply for relocation before the March 1st deadline.
What impact does this have for the two cities and the NBA as a whole?

Unfortunately for Sacramento this could be the end for their pro basketball chances (don't worry King's fans, there is plenty of room on the Clipper's bandwagon). Mayor Kevin Johnson has been given permission to find a counter-offer that would keep the city in Sacramento. That could be a tough sell. Who wants to buy the 4th best team in California when you can be the #1 team in most other states? Until the deal closes the people of Sacremento can hold a little hope. If the team does leave, you can be sure that the fans there will push for the return of a team. You know the fans are dedicated when they sellout 19 out of the last 27 seasons with a less than stellar team.
For the people of Washington or former SuperSonics fans this deal is bitter-sweet. On one hand, you get a professional team back in Seattle and can keep the "SuperSonics" name. On the other hand, you get a team that can't work together (27th in Assists per game) and seem to not know the meaning of the word defense (27th in points allowed). The Kings currently stand at 16-25 which is an improvement from last year's 22-44 record. This team is full of young players that could potentially do great things from Thomas Robinson to the improved DeMarcus Cousins. Either way, you really can't complain if you live in Seattle.

How does this impact the NBA as a whole? Many new owners come in and change the dynamics of the franchise, new coaches or a retooled roster (like with Magic Johnson's Dodgers). This could mean some guys are available for trades. Tyreke Evans has become a regular in trade whispers, he could be dangerous on the court in the right system. Jimmer Fredette also has emerged in trade rumors. Imagine how good he could be after a couple of seasons under the tutelage of a veteran like Steve Nash. Yes, I'm talking to you Mitch Kupchak.
No matter what way you cut it, this deal could change the dynamics of the league and revive a city.