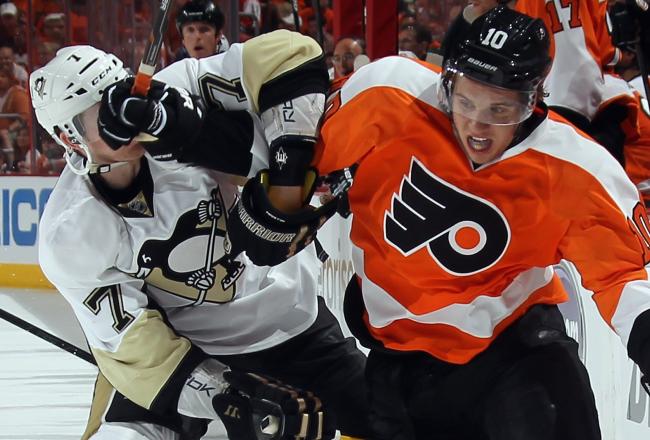 Puckmania Weekly Watch
Opening Weekend Edition
By Wild On Sports NHL Insider Erin Gilman
January 19, 2013
After 113 days, the day us hockey fans have been waiting for is back! Today officially marks the beginning of Hockey season.
It will be interesting to see how the players handle being back on the ice after such a long break, to see the rivalries renewed and the players plagued by injury last season return to the ice. There are some great match ups this weekend including the Stanley cup champion LA Kings taking on the Chicago Blackhawks, the Vancouver Cancuks play the Anaheim ducks and the Montreal Canadians will take on the Toronto Maple leafs. Should be a very interesting and exciting weekend for many reason, but number one of course being that we finally have hockey back.
Two Key Match Ups:
Boston Bruins VS New York Rangers
The Boston Bruins this year are ranked number
1 amongst the NHL's power rankings for cup contenders. No doubt this team is strong but with such un certainty in the net as young goaltender
Tukka Rask
takes on the starting position in place of Vezna trophy winning Tim Thomas this game should be exciting from puck drop to the final whistle sound. Two key players to watch in this game will be
Rick Nash
for the New York Rangers and
Tyler Seguin
of the Boston Bruins. Nash had a PPG average of 6 last se
ason with the Columbus Blue Jackets, it will be impelling to see how he does with a strong offense and even stronger defense behind him. On the Boston Bruins I would keep an eye on
Tyler Seguin
. Seguin had a phenomenal season his rookie year, with outstanding stats in the Stanley cup playoffs where he assisted his team in winning the cup. Last season his stats though less amazing were still very strong for what was really still his rookie season. After the long break of the lockout it will be intriguing to see if he was simply a player who landed "beginners luck" or if he really is the strong forward this Bruins team needs.
Philadelphia Flyers VS Pittsburgh Penguins
One of the most intense rivalries in the NHL gets renewed today as
Claude Giroux
and his Philadelphia Flyers take on
Sidney Crosby
and the Pittsburgh Penguins.
Some key players to watch in this particular match up are
Brayden Schenn
of the Philadelphia flyers and
Sidney Crosby
of the Pittsburgh Penguins. Schenn is being given a chance to skate with the best, He will be moved from his position at center to right wing, he says he is comfortable playing there but has played only center in both the AHL and the NHL for the length of his career. The pressure to play beside Giroux will be intense for this young player, It will be fascinating to see if the Phillies made the right decision putting him in this particularly strong starting line. In 2012
Sidney Crosby
went down with a season ending concussion,
there has been a lot of speculation on Crosby and his "ability" after such a traumatic event. Will he be the same player he was pre-injury? If so then the Flyers are in trouble, but he is definitely a player to keep your eye on.
Key players to watch:
The Goaltending Battle heats up this year with two goaltenders I personally cant wait to watch. The two arguably best award winning goalies in the NHL will take a back seat for two fresh faced younger netminders. This year we will watch as Tukka Rask takes over for Boston Bruins goaltender Tim Thomas, and Cory Schneider takes over for Vancouver Canucks goaltender Roberto Luongo. Luongo will still see some ice time, but I believe they are leaning towards Schneider being the one to lead this strong team in to the Playoffs. Both goaltenders have put up incredible stats (Rask has a .929 save percentage and 2.05 GAA in the regular season and Schneider has a .937 save percentage and a 1.96 GAA) but remember these stats were when they were sharing the ice. It will be incredibly compelling and exciting to see how they handle the pressure this year with being starting goaltenders for the first time in both of their careers.
Rookie Watch:
Justin Schultz
of the Edmonton Oilers has had a lot of hype about him this off season. Putting up amazing stats with both the BCHL team the Westside Warriors and the WCHA University of Wisconsin, He is predicted to put up record breaking stats this year, but the NHL is a lot different than the minor teams and the University teams the pressure on a young rookie is sometimes nerve racking especially when people and reporters alike are calling for such amazing stats. I think Schultz is definitely a rookie to watch.
Dougie Hamilton
of the Boston Bruins is another rookie I am excited to see this year.
The Boston Bruins got two first round draft picks in the
Phill Kessel
trade with the Toronto Maple Leafs, with their first they picked up
Tyler Seguin
and with their second,
Dougie Hamilton
a defensive player who is said to be more advanced then
Zdeno Chara was at the young age of 19.
Mikael Granlund of the Minnesota Wild, Granland produced 20 goals and 31 assists for a combined total of 51 points last year playing for the HIFK in the Finish League. Granlund is said to be the saving grace this 30th ranked team in terms of offense has been looking for, only time will tell but he is defiantly worth watching.