Wild on Sports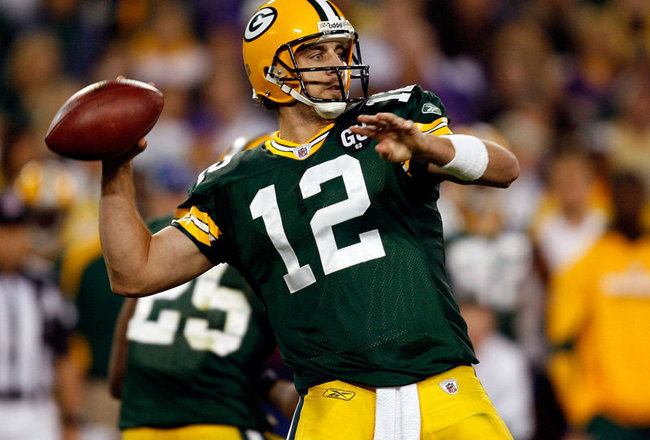 The playoffs are here and Fanduel is still going strong! Once again we take a look at the players you should have in your line-up this weekend. Goof luck everyone!
QB - Aaron Rodgers $9,600 vs. Minnesota
Rodgers was 28-of-40 with four touchdowns and a season-high 365 yards in Sunday's loss to the Vikings. Very impressive totals considering he was without leading receiver Randall Cobb and without Jordy Nelson for a portion of the second half. High priced play but should be the unquestioned #1 this week.
QB - Andy Dalton $7,400 vs. Houston
Houston is the most vulnerable team in the league going into the playoffs. After being one of the hottest and most complete teams in the NFL for the majority of the season, they have not been the same team since the Patriots embarrassed them on Monday Night Football. Expect the Dalton to Green connection to be in full force this week.
WR - AJ Green $7,500 vs. Houston
As mentioned above, Green should see plenty of looks this week and Dalton and & Co. will go to the air to pick apart a porous Texans secondary. You can pencil this guy in for 100+ and at least 1 TD.
WR - Greg Jennings $6,900 vs. Minnesota
Jennings caught eight passes for 120 yards and two touchdowns Sunday against the Vikings. Great game and another rematch this week. While Cobb and Nelson are both expected to be back full time, Jennings will likely be a big time target once again.
RB - Adrian Peterson $9,600 vs. Green Bay
Peterson ran for 199 last week, 210 in his previous match-up against the Packers. Don't plan on winning this week unless he is in your line-up.
RB - Vic Ballard $6,100 vs. Baltimore
If you are looking for for a cheap option to off-set Peterson's price tag Ballard is your guy. He gets 20+ carries a game and will continue to get plenty of looks this weekend.
TE - Jermaine Gresham $5,300 vs. Houston
Gresham is the other red-zone target for Dalton and should get plenty of opportunity this weekend. There are no real studs playing this week making Gresham as good as any.
K - Shayne Graham $5,500 vs. Cincinnati
Graham has been a busy man lately with the Texans' offensive woes. They should continue this week.
DEF - Indianapolis Colts $5,500 vs. Baltimore
Tough decision this week but we believe the Ravens have the worst offense of the group. Aside from Ray Rice there isn't a while lot left to scare you.
Click here for Week 17 Picks