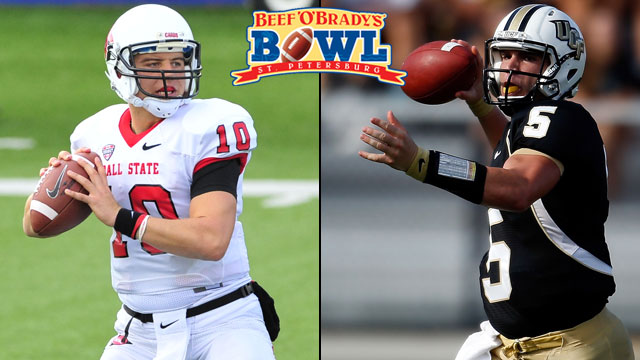 Another night, another chance to make a couple bucks.

After watching last night's game college football fans everywhere are starving for points. Will we get them tonight?
Ball State Cardinals (9-3) at Central Florida Knights (9-4) O/U 60.5
The UCF Knights finished their regular season with a record of 9-4, going 7-1 in Conference USA play. The Ball State Cardinals finished with a 9-3 record on the year, going 6-2 in the MAC conference. Both teams have high powered offenses led by underclassmen QB's. If last night's game taught us anything it is that when the pressure is on in a big game bowl atmosphere, mistakes can and will be made with advantages going to defenses. While the scoring trends of both teams leads otherwise, we are sticking with the turnover trend and the under. Some sites have it at 60, others 61 -- we'll split the difference.

PICK: UNDER 60.5